Prenuptial/Postnuptial Agreements
Prenuptial and postnuptial agreements are not only for wealthy people. The process of negotiating a prenuptial or postnuptial agreement can be the foundation for a healthy marriage under appropriate circumstances.
A prenuptial agreement is done before a marriage and is often advised when one or both parties brings substantial non-marital assets to the marriage, or when one or both has children from a previous marriage.

A postnuptial agreement is done after a marriage and is often the result of changed circumstances – an inheritance left to one spouse, a difficulty in the marriage (such as infidelity), or some other change.

In the event of a divorce, the prenuptial or postnuptial agreement will have already established the division of property and other aspects of ending the marriage, which can save money and heartache.

A prenuptial or postnuptial agreement helps both spouses understand what to expect.

For a prenuptial or postnuptial agreement to be found valid, both parties must have their own lawyer to represent each party's individual interests

Both parties must disclose their assets and debts to one another as part of the negotiation of a prenuptial or postnuptial agreement.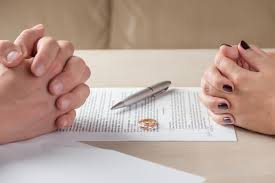 334-821-7799
Call us today for a confidential consultation with a legal professional.
Our attorneys practice law in Auburn Alabama and the following surrounding areas:
Opelika
Loachapoka
Notasulga

Beauregard
Smith's Station
Waverly
*Divorce and child custody consultations are $300 which will be applied to your retainer if you choose to hire our firm.
McCollum and Wilson, P.C. | 363-A E. Glenn Ave Auburn, AL | Phone: 334-821-7799 | Fax: 334-821-7732 | Email: info@mcwlegal.com